Cama Group was established in 1981, offering a distinctive range of packaging machines and robotic solutions. 
The company strives to establish a long-term partnership with customers, to ensure its machines are as efficient as possible and to deliver safe, sustainable packaging systems. These standards are complemented by the company's motto: "technology with added value".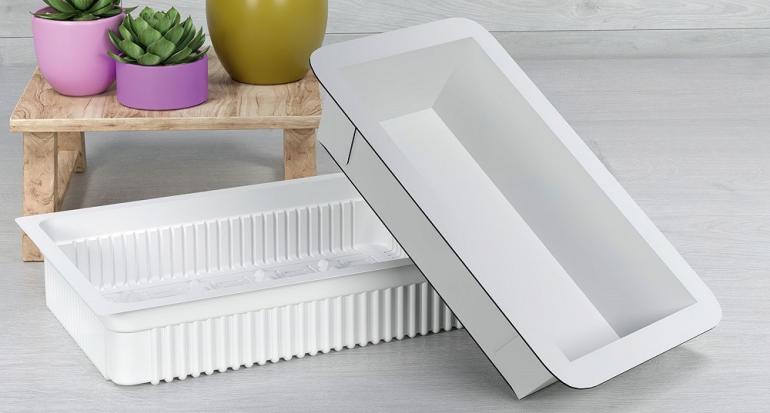 Cama's engineers have years of experience and technical know-how, which they bring to the development of its innovative machines to produce environmentally friendly packaging.
Cama has been able to flex its innovative capabilities in several projects recently. One was for an international carton supplier, converting a ready meal tray from plastic to a near-identical cardboard alternative. The customer lacked the in-house expertise to make it a reality themselves, so Cama developed a patented process that created an effective coupling between the tray and flange.
This was a very long process of R&D to develop a special machine capable of producing these trays.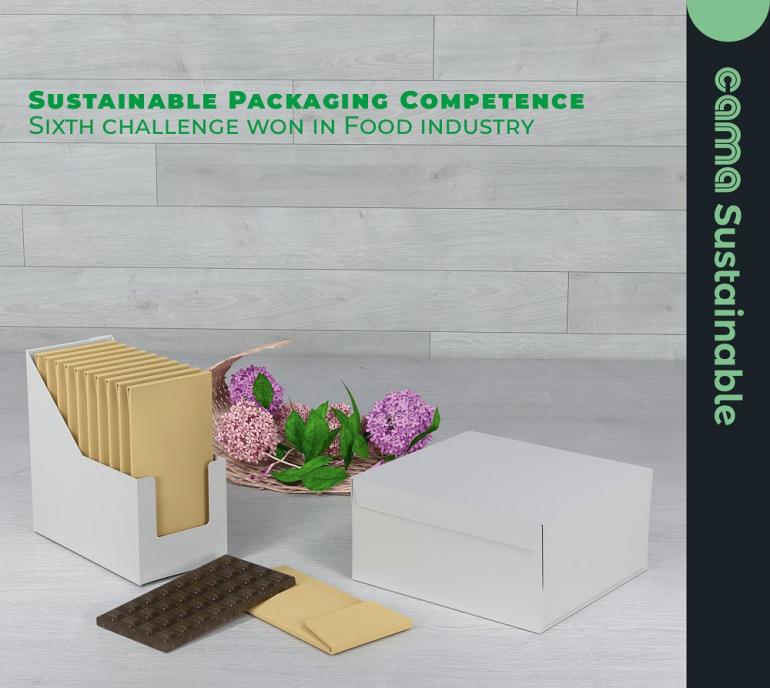 Another chance for innovation came in the form of a vegan chocolate supplier, who wanted to replace its single-use plastic packaging with cardboard envelopes. It was a brand that attracted premium pricing, which needed to be reflected in the packaging and product quality.
This was an interesting project because the packaging was completely new to us. Nobody is packaging chocolate into a cardboard envelope, or at least it is only for very premium consumers. We started from the packaging, because that was already specified, and we based the machine around it. We were pleased with the result because we delivered the machine at the Cama-standard of high operational efficiency and transitioned it from semi-automatic to automatic. The wrapper is made of a recycled plastic film. There is no single use plastic at all.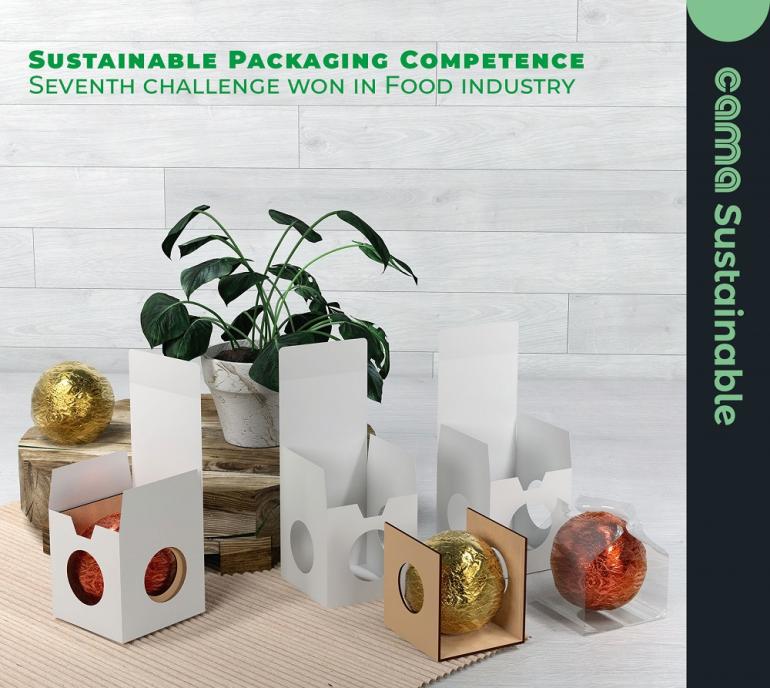 Projects developed at Cama also take sustainability issues into account. One example of this principle is a project undertaken for a co-packer working with a large global confectionery brand. The challenge here was a spherical chocolate product that relied upon a plastic insert to both support the confectionary in transit and present it to the customer.
Cama's solution was to replace the plastic insert with a special cardboard design. Once the customer's existing Cama machine was modified by Cama, the spherical chocolate was neatly packaged using the cardboard insert which was designed to ensure no perceived difference to the product presentation in the carton. Cama's clever design delivered more sustainable packaging for the client and removed another single-use piece of plastic from the supply chain.
Similar levels of sustainable design can be seen in another Cama project for a confectionery supplier to a global coffee-shop chain. For this client, the challenge was to replace the thermoformed plastic trays and the low-quality film lid used to package a lollipop-shaped ice cream.
We will give you the ability to adapt to constantly changing market needs using new concepts and new materials on machines built with your efficiency, sustainability and flexibility in mind