Tray-to-tray process for the fruit and vegetables sector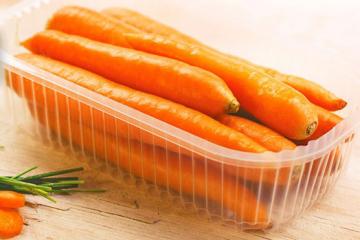 At the fruit and vegetables international fair Fruit Attraction 2021, running in Madrid from 5 to 7 October, the Bolognese company Ilip is exhibiting several innovations related to the "closed loop" of packaging materials, including, in particular, the T2T R-PET process, i.e. the "tray-to-tray" use of recycled PET. 
This project achieves the goal of the "closed loop" not only within the Ilpa Group, of which Ilip is part, thanks to the vertical integration of the recycling phase, but also thanks to the recycling of PET packaging for food. In this way, fruit and vegetable trays are produced - as well as from PET bottles - also from baskets and trays of recycled PET. 
"The T2T R-PET project represents a very important milestone for our company. Having been able to create food trays starting not only from PET bottles, but also from recycled PET baskets and trays, means having achieved a truly sustainable offering of a 'closed loop' in the recovery of packaging, with up to 100% recycled content. In other words, the T2T R-PET project is already a solution in line with the transition to a totally circular economy," explained Nicola Ballini, General Manager of Ilip. 

"Thanks to 40 thousand tons of PET recycled every year, Ilip and the companies of the Ilpa Group contribute to achieving the targets of Italian and European plastic packaging recycling and to reducing the environmental impact of both recycled and new products, avoiding any form of greenwashing," Ballini added.