Greiner Packaging develops sustainable packaging solution for Henkel
As part of its ongoing efforts to meet demand for new sustainable packaging solutions, Greiner Packaging is once again working with its longstanding customer Henkel on a fresh challenge. For the brand's new Somat Excellence 4in1 dishwasher caps combining powder with three solid gel chambers, Greiner has designed a cardboard-plastic pack containing 50% post-consumer recycled polypropylene (PP) together with an innovative lid. The tubs previously received the World Star Award 2021 in recognition of the packaging for Persil 4in1 Discs, another Henkel product.
"The main challenge in developing this packaging was the product inside, as the 4in1 caps are extremely sensitive to moisture. So the key requirement for the packaging was to ensure a perfect seal during both transport and storage," explained Andreas Auinger, global senior customer projects manager at Greiner Packaging.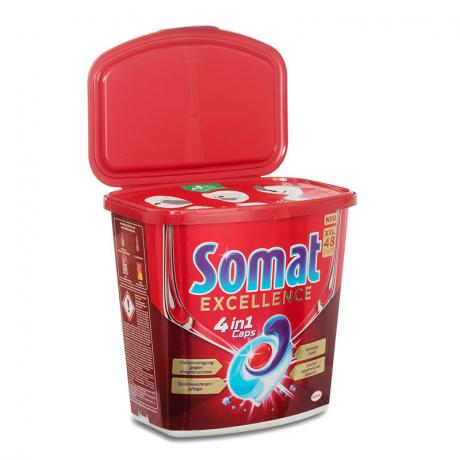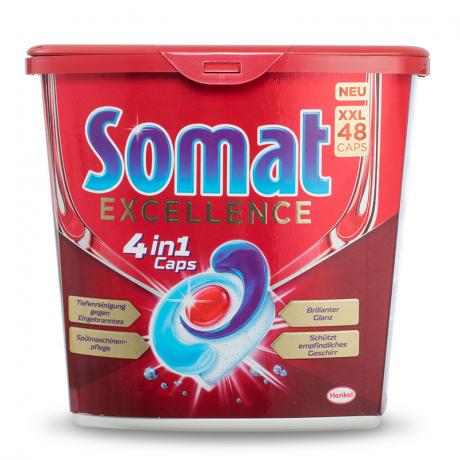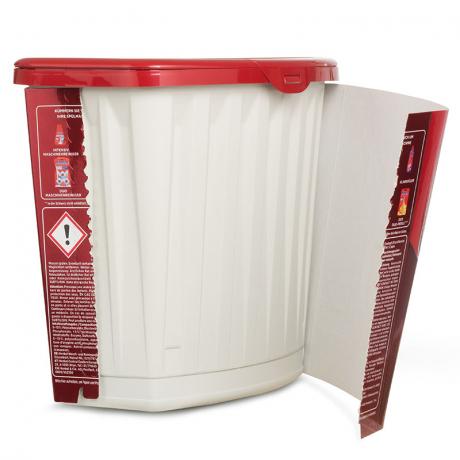 Thanks to its innovative, patented tear-off system, the cardboard wrap (almost 100% recycled) and the plastic tub can easily be separated and recycled, giving the consumer a highly recyclable packaging solution. The inside of the plastic tub is made from white virgin material, which guarantees an optimal colour contrast with the colourful 4in1 caps. The packaging's outer coating contains 50% r-PP. This layer's grey colour has no impact on the packaging's look, because it comes wrapped in an attractively printed cardboard sleeve with a red background for maximum visibility.
For Henkel's new packaging, Greiner Packaging also produced the innovative injection-moulded lid, which features a unique design and an integrated aluminium sealing film for maximum protection.