Manufacturer of plastic and glass containers for the pharmaceutical industry, Bormioli Pharma has announced that by 2025 its products will be manufactured from 50% sustainable raw materials, such as recycled plastic and glass, and bioplastics. This target will see the company tripling the proportion of low environmental impact materials used in its products, which currently stands at 16%.
Although the highly regulated nature of the pharmaceutical industry makes changes particularly difficult, the sector seems ready to embrace ecological transition challenge: a survey of Bormioli Pharma customers showed that over 90% of pharmaceutical companies believe that it has become crucial to research sustainable new packaging solutions.
This belief, reads a Bormioli Pharma press release, has already boosted sales of bottles, closures and accessories made from recycled or bio-based materials: +50% in 2020 and +130% over the past three years. These are significant results, obtained by combining sustainable materials with the high quality and safety standards required by this sector.
"Sustainability is an issue that is rapidly finding its way onto the agendas of pharmaceutical companies around the world and we, as producers of primary packaging, feel a responsibility to support the sector in this transition and, in this way, to promote the health of people and of our planet. We have always invested in the research and development of concrete solutions, but today we want to make this commitment a distinctive aspect of our growth strategy, linking it to specific medium-term goals" says the CEO of Bormioli Pharma, Andrea Lodetti.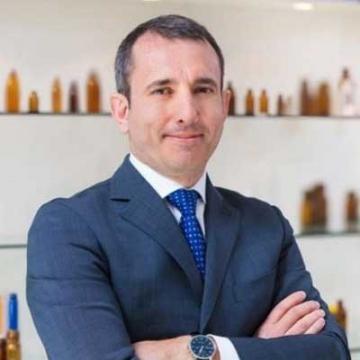 The company currently offers ten different ranges of low environmental impact products. On the recycling front, it offers plastic containers manufactured from polymers derived from highly selected separately collected waste, while in the field of bioplastics, it markets containers, some of them completely compostable, made from sugar cane or corn starch fibre residues.
Among various new materials currently under development, the company is testing an innovative plastic obtained through recovery of CO2 emissions. Furthermore, it is also introducing eco-friendly product design, which encourages less use of virgin materials, simplification of components, and better recyclability.
This commitment on the part of Bormioli Pharma is part of the company's broader approach to responsible corporate management, which extends from production through to supply. In fact, measures are being taken to reduce energy consumption and emissions and to optimise the use of water. In addition, an eco-validation platform has been introduced as a means of monitoring the supply chain, and over the next three years this will be extended to all of the company's suppliers.
Through these concrete actions, the company is making an initial contribution to the goal of reducing carbon dioxide emissions: in particular, through its rPET bottle production in 2020 the company was able to avoid releasing nearly 1,000 tons of CO2 equivalent emissions into the atmosphere, an amount corresponding to the planting of 1,000 trees.