by Giampiero Zazzaro
Palsgaard, a Danish company which produces plant-based emulsifiers and polymer additives for the global food, packaging and plastics industries, presented its most recent novelties at K 2022 in Düsseldorf, Germany. We met Ulrik Aunskjaer, Director of Bio-Speciality Additives, at the show to ask him for some more details about what the company is working on.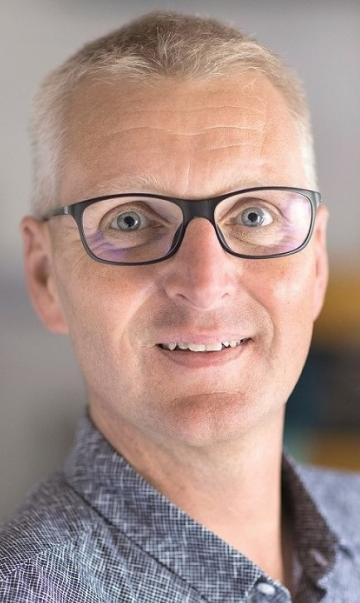 Palsgaard has studied a range of plant-based polymer additives for food packaging. Could you describe some features of these products?
These products are plant-based and they are also dual use additives. This means that they can be used in food and in packaging. We are basically food ingredient producers, but the same products can be used in plastics. One thing that you need in plastics is static behaviour. As a result, anti-static agents are needed to prevent the final plastic product from being static when used or during processing. This is one of our big product ranges. It impacts how the consumer receives products, yet it is only visible in the processing stage. Another range is our anti-fog line which is more consumer oriented. It prevents fog from occurring in the food packaging. This solution produces several advantages. Firstly, the consumer can see what is inside the packaging. Secondly, it prevents water droplets from developing and providing an environment where bacteria can grow. No droplets means a longer shelf life for the product inside the packaging. All things considered, it is also a way to help and support less food waste.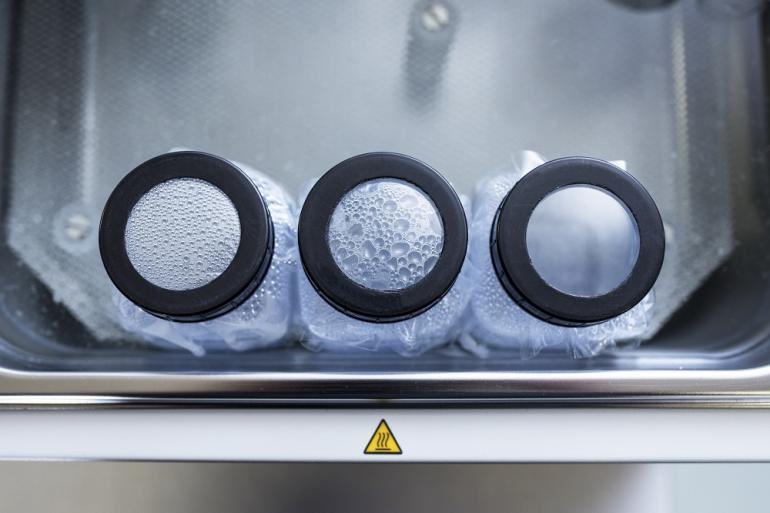 When did you decide to move from food to the packaging industry?
Approximately 7 or 8 years ago. It was something new. The use of our type of products has actually grown with the growth of polymers.
You have a specific line which is called Einar. Could you describe what it consists of and what type of products are in this line?
Einar is the name of the product range. So, all the names of anti-stats and anti-fogs start with Einar. You might think that it is a peculiar name. Why Einar? It is actually named after the founder, whose name was Einar Viggo Schou. All our food products were called Palsgaard so we were looking for something else. Palsgaard is the castle where Palgaards' founder lived, that's how we came to that name. Everything we do outside of food is called Einar. This is a way to have a separate brand, a way we can work and communicate in the polymer world or in the non-food world. You can be on the market with the same product yet with two different names. As a result, food is not impacting what we do, and we are not impacting what food does. The two lines are completely separate.
If we compare your packaging with the traditional type, are there any disadvantages?
Traditional packaging is typically fossil based, or it derives from some questionable chemicals. That is why people are looking for safer alternatives. Sometimes chemical packaging works better, whereas ours may not be as efficient as it could be, but safety considerations actually hold quite a lot of weight in deciding which type of product customers use. For example, when you talk to our customers about masterbatches, of course they have many concerns. With this in mind, we are focussing our efforts on UN markets where the polymer industry is trying to elevate the sustainability of processes and move away from less desirable chemicals. And that is actually the product we are launching at K 2022, the Einar 981, which is used in the reactor when you produce polymer. It is replacing the kind of chemicals that are going to be ruled out in the near future.
There could perhaps be many companies producing food-based packaging in the next few years. In your opinion, what will this market look like in the future? Will there be more competitors in this industry?
If you look at the competitive landscape, there are a lot of companies which have very simple products, but there are very few which have more than that. As a result, I actually think that we are in a very good place because we have a full range of products. We are offering application support or technical service, whilst other companies don't have a technical staff providing customer support. That's why they only have simple products that don't require technical services, whereas our products need technical support. So, it is not enough to produce packaging with vegetable materials in order to be successful. Success depends on several factors. For example, if you are in Europe you have to adhere to REACH (a regulation of the European Union, adopted to improve the protection of human health and the environment from the risks that can be posed by chemicals); if you are in other countries, you have to consider other regulations. That said, it is not easy to foresee the future because several collateral considerations could arise.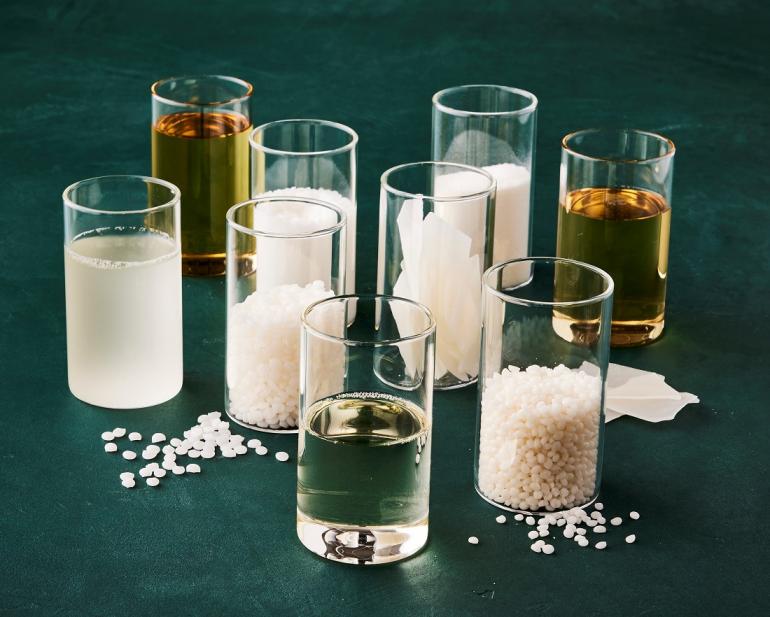 Do you have any specific plans to expand your business?
Palsgaard has very high ambitions, and that's of course positive. We will surely continue to grow not only in the polymer industry but also in other application areas. For example, when we talk about sustainable and safe additives, we also think about cosmetics, a field in which Palsgaard has further growth potential.
Which vegetable oils do you mainly use?
We use sustainably sourced palm oil, which is the most frequently used in our industry globally. We also use rapeseed oil and sunflower oil. These are the three main components in our production.
Do these kinds of applications represent the company's current primary focus, or is the primary focus of your work in the food industry? And what are your future plans? Do you want to further develop these applications?
I personally started with Palsgaard four years ago when packaging represented less than 1% of Palsgaard's work in monetary terms. Today, packaging probably accounts for between 10% and 15% and our goal is for it to account for more than 25% in the future. Another thing is that the company has a lot of ambitions, and it can support them. Indeed, Palsgaard is right now in the process of doubling its capacity in Denmark. Over the next two years, I think we will achieve this and become twice the size that we are today. This not only supports our industry but also the entire food sector.
Have you come across many obstacles in some countries because of their policies? Maybe they are more inclined to use traditional plastics because of special interests…?
There is no particular resistance. I think it depends on the country in terms of its development stage. For example, there has been no chance to invest in China for some years because additives have been too expensive. We are not doing a lot in India because it is not easy to find potential customers. At any rate, I'm sure that we will sell there, because we are struggling to find customers. We will be ready. We have other strengths where the gain is bigger and a lot faster, so we need to pursue them first.